Was searching for the best Linux OS for a netbook (acer aspire one). Only have 512MB of RAM, so needed something lightweight yet still functional as a desktop. Tried Ubuntu 11, it worked fine, and was nice on the netbook, but was a little sluggish. I know there is specific OSes for netbooks like Jolicloud, and meego, but am going for a more traditional desktop,
Linux Mint
has been a good distro for me in the past, and is gaining in popularity do to people not liking the Unity user interface, and being based off of
Ubuntu
.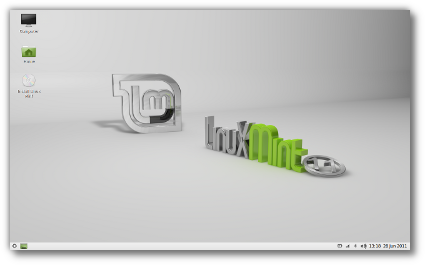 Have installed and been using
Linux Mint LXDE
, and it is running smoothly, with all accessories working with no hassle. The "LXDE" is a desktop GUI, that will remind users of using the old Gnome, and is aimed for systems with low resources(ie...netbooks). While there is some differences it is straight forward and any linux user should feel comfortable using it.
The System requirements for Linux Mint LXDE:
x86 processor - runs on Intel Atom (netbooks)
256 MB RAM
3 GB of disk space
Graphics card capable of 800×600 resolution
CD/DVD drive or USB port
Currently just use the system to work on web development and keep up with the news. Use the Chromium and Firefox web browsers for pretty much everything, and have about twenty tabs open among the two and still have some free RAM, amazing!
The Linux Mint team are currently working on version 12 of Linux Mint. Allot of users don't like Ubuntu's Unity UI, and others don't like Gnome 3. While there is still the option of KDE, which is great GUI and compilation of software, it is not for everyone. So for Linux Mint 12 they are taking Gnome 3 and making it more like Gnome 2, am excited to see how it turns out.